Welcome to Moonlight & Mason Jars Link Party #64, a place for creative bloggers to network.
BIG NEWS!!!
Next week, we'll be launching a bigger & better version of Moonlight & Mason Jars! We have two new hosts to introduce . . . DIY on the Cheap and Maison de Pax. They're fab! Plus, for your convenience, we'll begin the party at a new start time. It's now 10PM CST on Tuesday nights. This way the night owls (like me) can link up before going to bed on Tuesday night and the early birds can catch the party first thing in the morning. We look forward to bringing you a new & improved link party to help grow your readership!
Now let's all celebrate this exciting news with an ice cream social! Check out our featured Ice Cream Recipes from bloggers who linked up with us last week.

Before you link up, please browse our party guidelines.
The Newlywed Pilgrimage // Pinterest // Google+ // Twitter // Facebook // Bloglovin'
Cherished Bliss // Pinterest // Google+ // Twitter // Facebook // Bloglovin'
Five Heart Home // Pinterest // Google+ // Twitter // Facebook // Bloglovin'
Features

Here's our 5 Paint Projects from participating bloggers.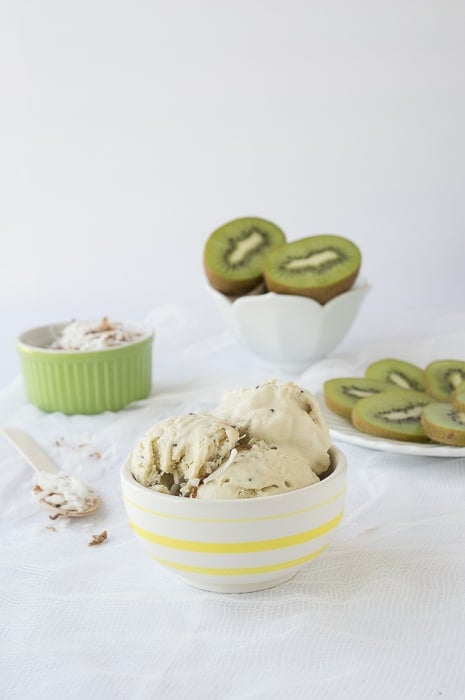 Kiwi Ice Cream with Oven Toasted Coconut >>> The First Year Blog
Nutella Yogurt Parfait Breakfast Popsicles >>> Baking a Moment
Apricot Ice Cream >>> Dieters Downfall
Banana Pudding Pops >>> Ginger Snap Crafts
Dulce de Leche Ice Cream >>> Club Narwhal
Pinterest
For maximum exposure, we pin the featured picks to our group
Features Pinterest Board.
Link Party
Please make sure you are following our rules so that you can be featured next week.